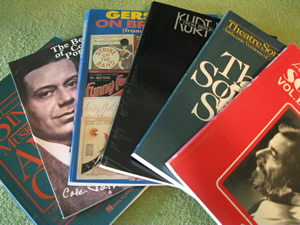 York Singing Teacher & Vocal Coach
Jacqueline has been a qualified Singing Teacher and Vocal Coach for over thirty-five years, first in London and, since 1988, in York, where she has an extremely busy private practice of mainly adult students from beginners to Diploma and professional status, including singers from Opera North, York Minster Songmen and Music students from Durham and York Universities.
As a singing teacher, she is perhaps unusual in that she is able to accompany her students in both lessons and performances to an extremely high level in a wide variety of repertoire from Opera and Art Song to Music Theatre. Very many of her pupils go on to study at the major Music Conservatoires and then pursue a professional career with prestigious opera companies and ensembles, both at home and abroad, while many younger students have been awarded Choral Scholarships to Oxford and Cambridge Universities. In 1994, Jacqueline founded the highly successful York Competitive Festival of Singing, and in 2001, launched a series of annual Masterclasses on English, French and German Lieder for advanced singers.
Festival Adjudicator of Singing
Since 1993, Jacqueline has been an Adjudicator-Member of Solo Singing for The British and International Federation of Festivals for Music, Dance and Speech, and is much sought after around the U.K. and in Southern Ireland. Music festivals at which she has adjudicated include Blackburn, Upper Weardale, Skipton, Ecclesfield, Saltburn, Consett, Whitby, York, Rothwell, Chipping Norton, Harrogate, Wharfedale, Mrs Sunderland (Huddersfield), Burton-on-Trent, Crosby, Leamington Spa and the Feile Luimni in Limerick..
Comments from two adult Festival competitors:
"The adjudicator, Jacqueline Edwards, was a true professional and a delight to listen to - every one of her comments pertinent and helpful - but always so encouraging."
"It was a pleasure meeting you at the Leamington Festival and I wanted to say how illuminating and entertaining I found your adjudication. Thank you for making the whole event such fun. You promptly identified my faults. Spoken introductions are all very well but it's what they introduce that really counts!.. I think my performance over the weekend did improve as a result of your feedback."
Vocal Physiology & Rehabilitation
Having a great interest in vocal physiology and rehabilitation, Jacqueline was appointed in 1996 as Singing Specialist at the multi-disciplinary Voice Clinic at Leeds General Infirmary, working with ENT Surgeon David Hanson.
Piano Accompaniment & The Association of Teachers of Singing
Jacqueline greatly enjoys accompanying other singers too, and, with her wide experience as both a singer and pianist, Jacqueline is well-qualified to coach in the highly specialised and often under-valued art of piano accompaniment. Her repertoire teachers over the years have included Roger Vignoles, Erik Werba, Gordon Stewart and Alasdair Graham, and she has been delighted to play for Masterclasses presented by Malcolm Martineau, Richard Jackson and Dame Anne Evans for The Association of Teachers of Singing of which she is a member. Jacqueline teaches both Piano and Music Theory to Grade Eight standard.