Mezzo Soprano, Singing Teacher and Vocal Coach, Festival Adjudicator and Pianist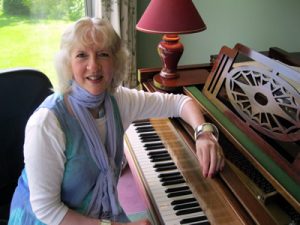 Jacqueline has been a qualified Singing Teacher and Vocal Coach for over forty years, first in London and, since 1988, in York, where she has an extremely busy private practice of mainly adult students from beginners to Diploma and professional status, including singers from Opera North, York Minster Songmen, and students from York and Durham Universities.
Many of her pupils go on to study at the major Music Conservatoires for a professional career in singing, while others have been awarded Choral Scholarships to Oxford and Cambridge Universities.
Adjudicator of Singing
Since 1993, Jacqueline has been an Adjudicator-Member of Solo Singing for The British and International Federation of Festivals for Music, Dance and Speech, and is much sought after around the U.K. and in Southern Ireland.
York Competitive Festival of Singing
In 1994, Jacqueline founded the highly successful York Competitive Festival of Singing which ran for over twenty years, and launched a series of annual Masterclasses on English, French and German Lieder for advanced singers in York.
The Association of Teachers of Singing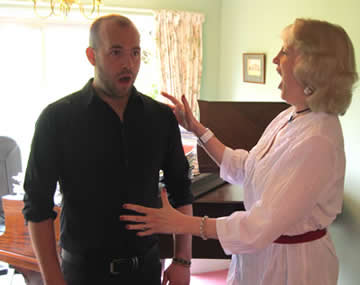 Jacqueline greatly enjoys accompanying other singers too, and has been delighted to play for Masterclasses presented by Malcolm Martineau, Richard Jackson and Dame Anne Evans for The Association of Teachers of Singing of which she is a member.
Vocal Physiology and Rehabilitation
Having a great interest in vocal physiology and rehabilitation, Jacqueline was appointed as Singing Specialist at the multi-disciplinary Voice Clinic at Leeds General Infirmary, working with the eminent ENT Surgeon, David Hanson.
Reviews
"Jacqueline Edwards sang Berlioz's 'Les Nuits D'Ete' with warmth, passion and sincerity"
Yorkshire Evening Press
"...the high standard of Jacqueline Edwards, a very capable Amneris"
The Northern Echo
"...her Amneris is certainly impassioned, a mezzo of considerable quality and useful height"
Yorkshire Evening Press
"...Jacqueline Edwards was inspired and faultless...an exquisitely polished performance"
Western Morning News